Al amber
CHINESE MUSLIM
RESTAURANT
Amber Chinese Muslim Restaurant
AMBER CHINESE MUSLIM RESTAURANT is a Full-Service Dining Chinese
Muslim Restaurant owned by Malaysia Amber Group Holdings, a
sister company of Amber Group Holdings based in Lanzhou, China, that
presently operated more than 43 established restaurants throughout its
origin, since the very first opening outlet in 2009.
F & B, Hospitality, Tourism
Our Vision
To become provider of the most Authentic Northwest's Traditional Muslim dining experiences outside of China.
Our Mission
To deliver exceptional Authentic Northern China's Traditional Muslim dining experiences that energizes everyone with an enthusiastic welcome, exceptional customer services, awesome food, killer tunes and an unforgettable moments.
Enjoy Our Food Experience
The Ambience
Amber's is a perfect location and no matter the occasion, you are guaranteed a unique dining experience. Whether you are after intimate dining for two or a private party, we cater for all. Separate private function room with a seating capacity for up to 30 people with its AV system so you can enjoy a truly sensational and private event, besides being able to accommodate a capacity of 250 - 400 clients at any one time for the whole restaurant itself.
Price Range
Yes, believe it or not, the price of food and beverages is as low as RM2.50. A glass of fruit juice only from RM7.00 a glass. Whilst Hand-Pulled Noodle with Beef is just RM8.90 per bowl. And the Large-sized dishes are perfect for serving up to 8 people.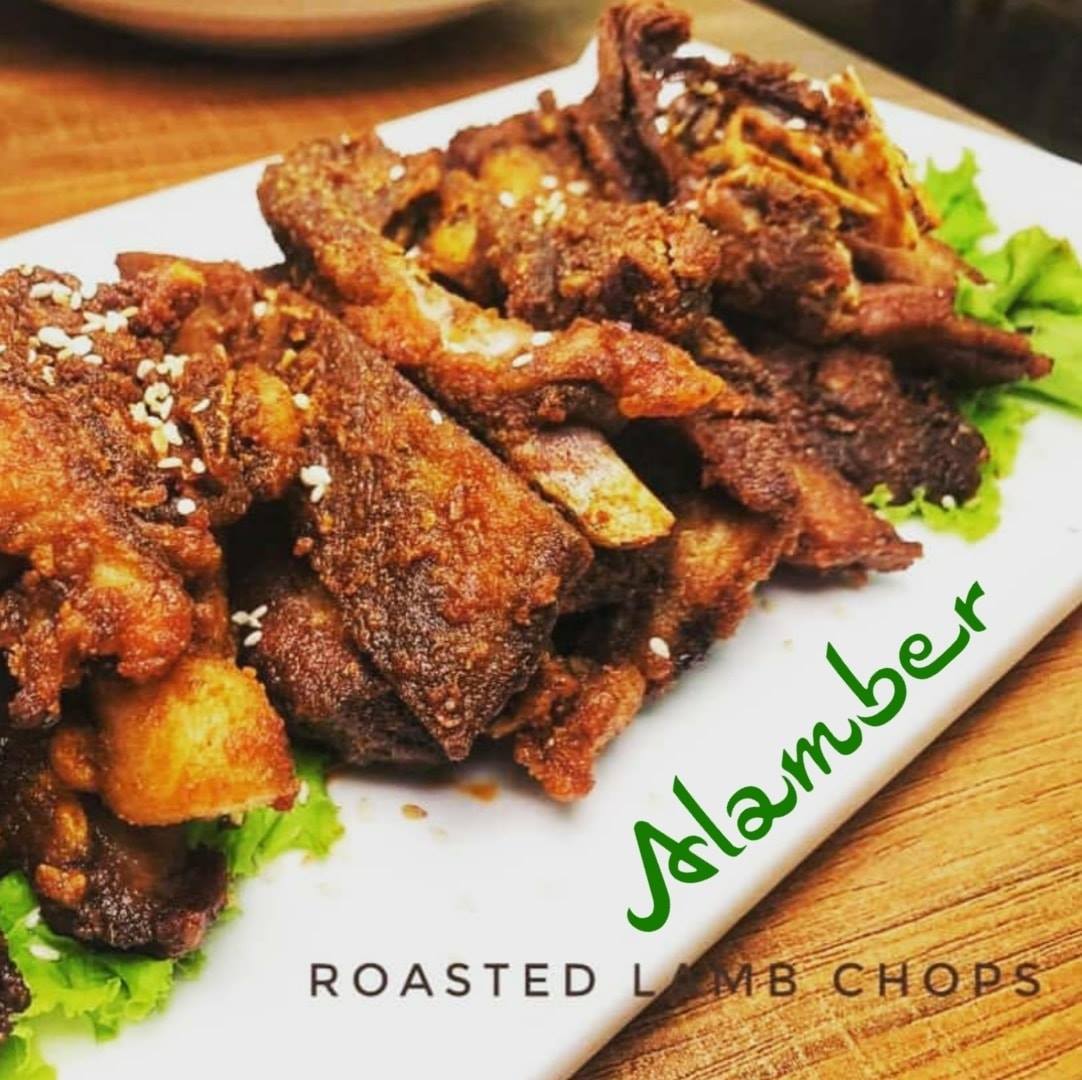 Authentic Menus
30 kinds of drinks and more than 80 5-STAR menu items are divided into five segments namely Cold Dishes as Appetizers, Hot Dishes, Grilled Dishes, Pastry, and a variety of Mi Tarik. Mutton and beef become the base material for many dishes. The original menu is prepared with only the freshest and finest ingredients, the spices are specially brought in from China to maintain the authentic traditional sense.